Crescent Hill Louisville KY Homes for Sale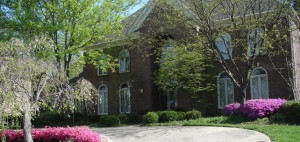 Crescent Hill, Kentucky appears as a distinctive small town only a 'stone's throw' from downtown Louisville. Its proximity to downtown, though, does not sacrifice any of the unique character found in Crescent Hill Louisville KY. While only about 4 miles from the metro center, the community's rich historical, cultural features and qualities set it a world apart. A thriving business and residential climate makes it a popular destination for visitors and new residents. It hosts many locally owned shops, restaurants, art galleries and well-established neighborhoods full of lovely cottages, giving it a special, close-knit feel. For those interested in the vibrant community, Crescent Hill Louisville KY homes for sale can often appear in a variety of neighborhoods and styles.
Crescent Hill Louisville KY originated as a fair grounds development between the two forks of Beargrass Creek. Later St. Joseph's Orphanage, and now Crescent Hill replaced the fair grounds. Its lovely setting and proximity to downtown make the community an ideal choice for those who want to be close to all the action, but in a charming residential area with its own defining personality and location. In fact, charm and elegance can both be easily found in Crescent Hill Louisville KY homes for sale. From vintage condos and cozy cottages to exclusive penthouses and grand, 5 plus bdrm. homes, real estate reflects numerous levels of tasteful livability. Some homes may be found with lush green landscaping on beautiful shady corners. Prices can range from surprisingly affordable to tidy sums. Whatever the style and level of luxury, plenty of warmth and welcome await those interested in Crescent Hill KY real estate. Home buyers can expect yet more in the offering with a highly interesting, historical and family-friendly atmosphere.
Find out more about Crescent Hill. Get details on neighborhoods, community amenities, Crescent Hill Louisville KY homes for sale, lifestyle preferences and more with our unique, map based search. If you have a question about the community, real estate in Crescent Hill, or other communities and real estate in East Louisville, please do not hesitate to contact us at Cornerstone Group Realtors today. Get the expert advice and real estate service you deserve.