Senior Real Estate Specialist
---
Senior Real Estate Specialist
The Mature Market and Cornerstone Sterling Services
Our mission is to professionally and compassionately facilitate right sizing for our mature clients, add value through strategic partnerships with local, affiliated professionals and continue to pursue excellence in our knowledge and delivery of services.
Cornerstone Group Realtors continues our commitment to provide consumers over 50 years young, and their families, with personalized, targeted services. We understand many different types of people make up the "Mature Market" and the housing needs are not the same for a person who is 55 years of age as they are for a person who is 70.

Your Cornerstone professional now has the benefit of a distinctive and targeted program for the 50+ customer called Cornerstone Sterling Services. These products and services were developed to speak to you and your unique real estate needs. Our Senior Real Estate Specialists (SRES) trained professionals are here for you.
Simplify Your Transition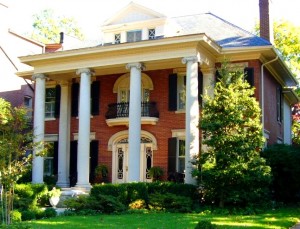 Real Estate services are just part of our client's needs.Personal property is often the responsibility of family members or caregivers. We've teamed up with local, knowledgeable partners to offer professional and compassionate ESTATE SERVICES from Estate Sales to complete personal property liquidation. Services are tailored to you and your family's needs and can be coordinated for properties in the Louisville Metro and surrounding areas, even if you're not. For more information speak to your Senior Real Estate Specialist, call 502-414-1446 or email info@CGR-KY.com
Cover all the bases
There are a wide range of financing and mortgage programs tailored to meet the unique needs of the 50+ consumer. Whether you want to stay in your current home and refinance, or find the best plan to make monthly payments on a fixed income, Cornerstone Sterling Services will help you find the financing strategy that is in YOUR best interests.
Your Cornerstone Sterling Services professional can also give you direction on various services that may be needed to make your home more marketable. Issues of deferred maintenance can reduce a home's value far beyond the cost of repairs. We can guide you in spending wisely to get the greatest return and assist in finding dependable professionals when necessary.
Global Exposure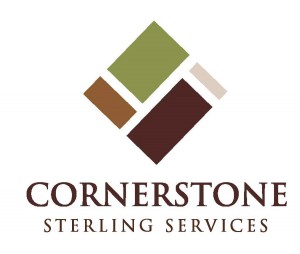 CornerstoneGroupRealtors.com is viewed by potential home buyers and sellers world wide. It offers extensive search capabilities, access to new-neighborhood information and high visibility in the online world – just some of the many factors that give Cornerstone's customers an edge on fast results and satisfying service.
To learn more about the Cornerstone Sterling Services program or any of our Real Estate Services, please email or call Darlene Strobl, SRES® at 502-817-5361 or our office at 502-414-1446. We're always happy to share the many ways Cornerstone is "there for you."